REBORN DOLL SHOP
OUR NEWEST REBORN DOLL FEATURES BELOW
TOP REBORN DOLL of the WEEK

Life LIke Newborn Baby Girl Doll Valentina Rose

Master Reborn Artist Shaylen Maxwell
Reborn Sweet Baby Doll Studio

Sold Out Quinlynn Sculpt b
y Laura Lee Eagles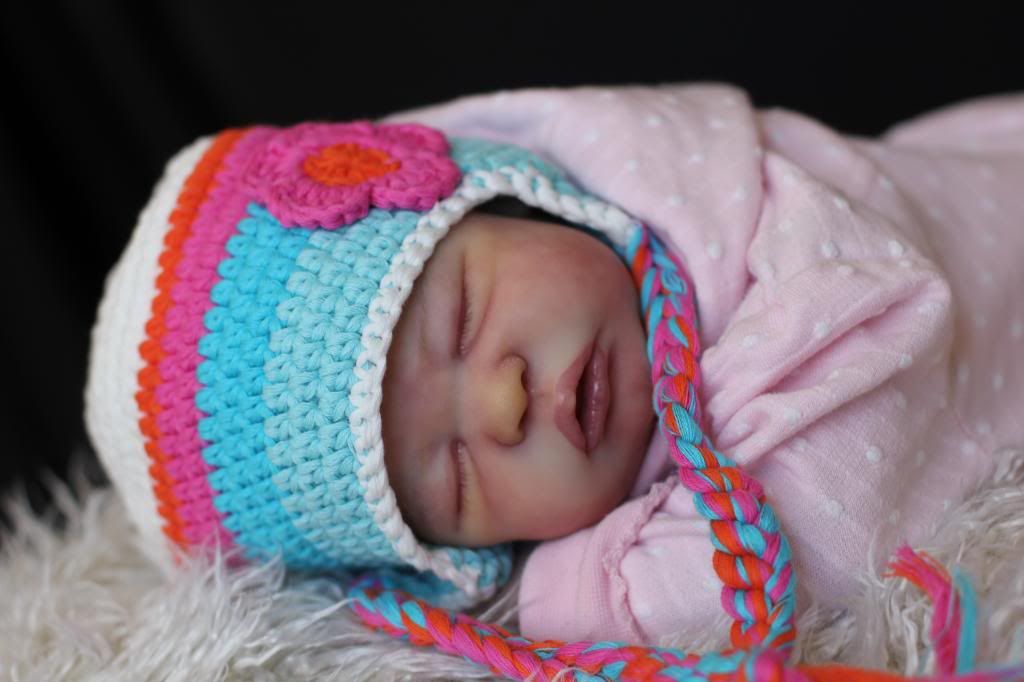 Click Photo To View Adoption Page For Valentina Rose




View Full Length Photo




Available For Adoption Until May 3, 2014


DESCRIPTION & ARTISTIC DETAILS


Newborn Size; 6 lbs 9 oz 20 inches long

ULTRA Life Like Baby Doll


Painted & Micro Rooted Soft Baby Brown Hair


Incredible Realistic Skin Tone Life Like Veining, Mottling & Blushing

Detailed Soft Filled Weighted Jointed Suede Body

Full Arms & Legs


Adorable Baby Facial Features






ABOUT REBORN DOLLS
Reborn dolls are one of the very most popular dolls, everywhere in the world, right now. Whether you are a first time buyer or long term collector, you will find just the right realistic baby doll for you here at The Baby Doll Shop. Almost all the professionally created dolls are not recommended for small children as they are very valuable and often contain small parts not safe for little ones.
Reborn dolls are created by two different kinds of artists who work on every doll:
First, the
sculpt artist
or
vinyl doll designer
creates the basic sculpt; head and limbs that will form the facial expressions and hand, finger, leg and arm details that determine the look of the finished doll. A '

sculpt

' is first created from polymer clay, just like any other sculpture. A mold is then made out of the finished sculpture, then the mold is used to create the vinyl kits that will be made into reborn baby dolls in the next stage by the reborn artist. Some sculpts are limited edition releases of only 250, 500 or 1000.
In the second stage, called

reborning

, the
reborn artist
starts with a vinyl sculpt, kit or manufactured doll, and then uses the art of transparent layering of paint to achieve the
3D
photo realism to transform the basic unpainted vinyl parts of the sculpt into a life like realistic baby doll that looks just like a real baby. Using heat set paints, baked in stages, micro rooted mohair, glass eyes, eyelashes, fingernails, dimples & creases, blemishes & newborn complexions, the reborn baby doll is brought to life.
In our new store, you can buy the following types of life like baby dolls & doll making kits & supplies. Just Click The Title To View Each Store Page


Top Ten Reborn Dolls of the Week
Newly Listed Reborn Dolls
Most Watched Most Bids
Highest Price Reborns
Low Priced Reborns Under $100
New Release & Prototype Reborn Dolls
Newborn & Infant Baby Dolls
Preemies & Micro Preemies
Baby Dolls With Tummy & Belly Plates
Awake Reborns With Open Eyes
Sleeping Reborns With Closed Eyes
Toddler & Older Child Sized Dolls
Ethnic Baby Dolls
- African

,

AA

,

Biracial

,

Asian

&

Native


Gothic Scary Horror Baby Dolls




Halloween Baby Doll Cuties




Christmas & Holiday Reborns


Twins, Triplets & Quads

Custom Memorial & Portrait Dolls
Harry Potter & Fairy Babies
Breathing, Heartbeat & Voice Box Dolls
Monkeys, Orangutan & Gorilla Babies
Baby Boy Dolls
Baby Girl Dolls
Canadian Reborn Artists Dolls
Reborn Doll Kits
- Ethnic Kits, Asian Kits, Toddler Kits & Preemie Reborn Kits
NEW Release Kits & Sculpts
ALL Reborn Doll Making Supplies -
Head, Body, Limbs, Eyes, Hair, Parts, Fillings, Tools, DVD Guides & Accessories
Baby Doll Clothing
Sculpted Kits Listed by Sculpt Artist

On each store page, the currently for sale reborn dolls are shown in colour photo listings. Click on any photo to view the detailed store listing for that doll, including large high resolution photos and all the artist details & information as well as purchase & shipping options on the secure shopping site.
Thank You For Visiting Reborndolls.ca